Welcome to Connections Clubhouse
Connections is a psychosocial rehabilitation clubhouse established in 1990 through Mental Health Services of Catawba County in response to the need for an ongoing community support program for adults with brain/behavioral health disorders.
Connections is specifically designed for adults (18 and older) who have a diagnosis of severe and persistent mental illness.
Connections promote and provide opportunities to assist clubhouse members in leading meaningful, productive, and independent lives of their choice in their community. We achieve this goal by providing meaningful work, relationships, and the opportunity for our participants to feel a sense of belonging in a welcoming community.  Our clubhouse is proud to be accredited by the Clubhouse International and part of the Clubhouse International community.
Clubhouse International-Mental Illness Recovery
Clubhouse International was deeply honored to receive the Special Presidential Commendation Award at the American Psychiatric Association (APA) 2021 Annual Meeting. The prestigious award was presented by Jeffrey Geller, M.D., M.P.H. during the 65th Convocation of Distinguished Fellows. The award recognizes the evidence-based, cost-effective Clubhouse model of psychosocial rehabilitation as a rights-based approach to recovery that expands access to care for people living with mental illness around the world.
Learn more here about Clubhouse International:  clubhouse-intl.org
Connections Clubhouse: 1679 Southwest Boulevard, Newton, NC 28658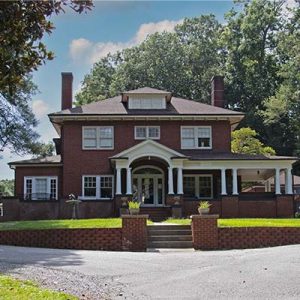 Our History
Connections clubhouse was established in 1990 as part of Mental Health Services of Catawba County. Our first facility was a 2,000 square foot rented house in Hickory. The program began with three staff and an active membership of 20.  Staff and members went through orientation at Adventure House in Shelby, North Carolina.
In March 1994, we moved into our current facility, a spacious house encompassing over 5,000 square feet of working space over five acres.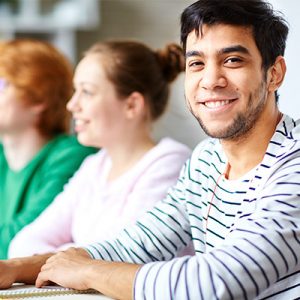 Education
The Supported Education component is dedicated to furthering the education of our members. Currently, we offer assistance to members who wish to obtain their GED by providing transportation to a program sponsored by Catawba Valley Community College. A second program (administered through Vocational Rehabilitation) assists members in returning to school to pursue degrees at CVCC.
If you are interested in further information, please contact us by clicking below.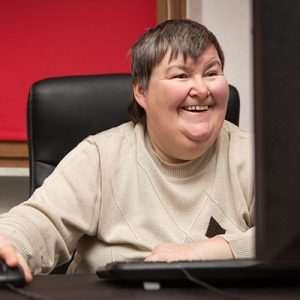 Employment Programs
The employment component of Connections has always been a high priority, and we are strongly devoted to providing work opportunities to all members that express the desire to work. Our employment programs include individual and group Transitional Employment placements, Supported Employment, and Independent Employment.
Connections is currently actively pursuing individual and group placements in the community (for both Transitional and Supported Employment positions).
Connections is accredited by Clubhouse International and is based on the "Fountain House" or "Clubhouse" model.
The underlying philosophy of these models follows these four member rights: 
The right to a place to come

The right to meaningful work

The right to meaningful relationships

The right to a place to return
Connections has four working units: a kitchen, snack bar, employment space, and clerical space. Within these units, members and staff work together as co-workers on the necessary work of the clubhouse. 
Some of the activities our participants enjoy together include Local 5k events, Wellness activities (including smoking cessation), Pottery, Quilting, Baking, Holiday Fairs, and Outdoor exercise excursions.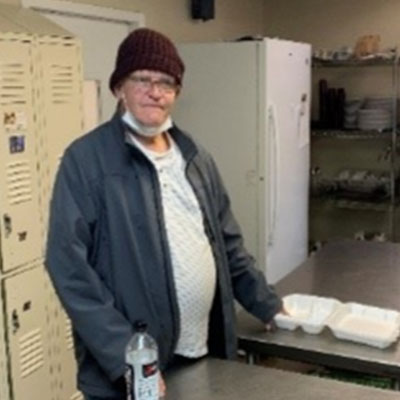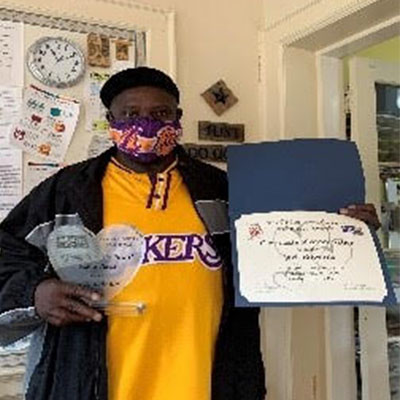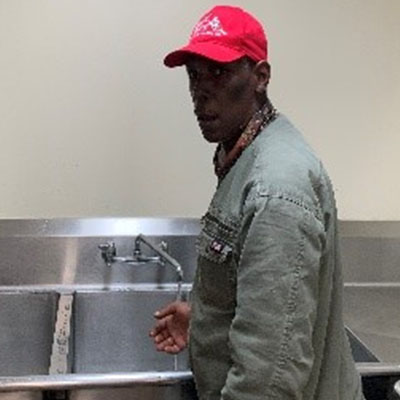 Connections History
The Connections clubhouse was established in July 1990 as part of Mental Health Services of Catawba County. Our first facility was a 2,000 square foot rented house in Hickory. The program began with three staff and an active membership of 20. Both the staff and members went through a one-week clubhouse orientation at Adventure House in Shelby, NC.
In March 1994, we moved into our current facility, a spacious house encompassing over 5,000 square feet of working space over five acres. By way of a rent-free exchange agreement, the Catawba County Historical Society moved their museum into the old county courthouse in downtown Newton, paving the way for Connections to move into the building formerly occupied by the museum. With a generous contribution of $250,000, we were able to renovate the existing structure and add an adjoining building for our kitchen and dining room. By this time, we had also hired three additional staff.
Connections staff participated in a one-week Transitional Employment Program training session at Gateway House in Greenville, SC during October 1994. Our first TE placement came in December of that year. 1996 saw the addition of a vendorship with Vocational Rehabilitation for Supported Employment services and more staff. Our first certification from the International Center for Clubhouse Development came in 1998, as did our entry into the NC Clubhouse Coalition. The following year we obtained a second VR vendorship, this one for our TE program. In October 1999, we sent a member and staff representative to the 10th International Seminar on the Clubhouse Model in Toronto, Canada.
In May 2000, Connections' social component was expanded to include Thursday evenings and Saturdays to provide the members with more opportunities for socialization. In September of that year, we celebrated our 10th anniversary with our first annual Friends and Family Day. Both active and inactive members, staff members, County Commissioners, Catawba County Mental Health board members and director, SE and TE employers, and friends and family all gathered together to celebrate the difference Connections has made in our lives.
On January 1, 2005, Connections divested from Catawba County and is now a part of the private, non-profit organization, Catawba Valley Behavioral Healthcare. This divestiture was due to major mental health reform in North Carolina.
Connections is located in Newton, North Carolina (in the western part of the state in the foothills of the Blue Ridge Mountains). A beautiful rural setting, the grounds cover over five acres. The Connection buildings provide over 5,000 square feet of working space.
Connections Clubhouse
1679 Southwest Boulevard, Newton, NC 28658
PO Box 1256, Newton, NC 28658
Looking back, it's been a place where I can practice my people skills. It's a place where I feel safe and accepted. I work on attitude change. At Connections, I work in the kitchen unit. I arrive at 6:30 a.m. and start working, I help with food prep., operate the computer and cash register and whatever else is needed. I depend on the Kitchen leader to give structure to my day. Before I came to Connections I stayed in bed and was hospitalized. Now, I attend 5-6 days per week and feel like I have meaning in my life.
When I came to Connections in 2009, they were already having pottery fundraisers. I had never worked with clay before, but knew right away that I was interested in doing it. I started hand building pieces, mostly pinch bows. Now, I'm working on the wheel, hand building, making face jugs, and carving. Early on, I was known for my lady bug vases. I have taken two pottery classes at Catawba Valley Pottery Session #2Workshop at CVCC. While working with pottery is therapeutic and fun, it also is a skill which builds confidence. I started doing my own personal shows in 2016 at local art festivals. I also continue to help with Connections fundraiser because it is for a good cause. Being at Connections has been a great source of support for me. The members and staff are my friends and family. At Connections, we work together and play together. The staff at Connections and my family have encouraged me to follow my dreams. I love it here.
Connections is a place to come for practice, for instance working in the units help us learn. It is good to be part of a place where you can be active in a stable place. At Connections you have good will and pride in your work. Connections Clubhouse fills a need in your life. The staff and managers will help you with many of your needs. It is important to accomplish things and meet your goals and Connections has supported me with reaching many of my goals. You have pride at Connections. You have respect at Connections. Everybody is your friend at Connections. You are appreciated at Connections. They accept you for who you are. "Connections puts a smile on your face"
Connections gives me a reason to get up in the mornings. Before I started at Connections I slept all day long. Since coming to Connections I work at Olive Garden through Connections Supported Employment program. I have learned a new hobby – pottery. I had never worked on pottery before and now I can mix glazes, glaze pieces and load and unload the kiln. I enjoy staying busy so I assist in all the units as needed. This year I also helped with preparing the turkeys for our annual Thanksgiving meal. I like attending the bingo outings and calling out the numbers. I am excited about the annual chili pottery fund raiser, and will be helping prepare for the event. I am very thankful for all the support I receive from everyone at Connections.