How To Give to CVH
Catawba Valley Healthcare is a 501(c)(3) non-profit organization. Our motto is "Where Health and Hope Meet." Our mission is support healthier communities by providing a wide range of whole-person healthcare that integrates physical and mental health.
We promote the strengths of those we serve by encouraging independence and advocacy. At the same time, we support those who are, or may become, vulnerable because of lack of access to healthcare. We support those who are, or may become, marginalized due to social, economic, or medical conditions. 
Donations to CVH are generally tax-deductible
Contact Gail Henson at ghenson@cvhnc.org or (828) 695-2508 for information on how to donate.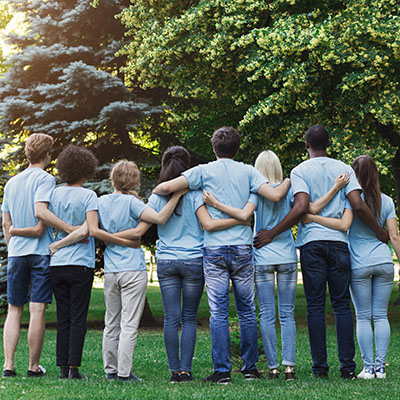 Gifts of Property
Property includes real estate, antiques, collectibles, etc.
Gifts of Honorarium or Memorial (CVH will notify individuals and families when a gift is received in Honorarium or Memorial of a loved one.)
Gifts of New and Used Items
Donations of new and used items for our transitional housing programs are always very much appreciated. The people we serve in these programs are often starting over from scratch and rebuilding their lives. Click below to see a list of highest need items and instructions for drop off. 
Gifts of Cash
Gifts of cash tend to be the most popular form of contribution and are tax deductible.
Enter amount to donate in the box above,
then click the donate button.
Amazon Smile

CVH can receive donations based on your Amazon.com orders through Amazon Smile.  Here is how it works:
Sign-in to your Amazon account
Select (type your charity) and type in: The Mental Health Fund
After you select The Mental Health Fund, it should show up at the top of the screen as: "Supporting the Mental Health Fund".  Amazon donates 0.5% of the price of your eligible AmazonSmile purchases to the charitable organization of your choice.
Each time you make an Amazon.com purchase, you will have to go back to the Amazon Smile website to select where your donations should be sent.
sGifts of Appreciated Securities
Securities include mutual funds, stocks, and bonds and help donors make larger gifts.
Gifts in Kind
Gifts in kind are donations of goods and services rather than money.
The Mental Health Fund Endowment
You can enhance someone's life by contributing to the agency's endowed fund established with the NC Community Foundation.
This Endowment Fund helps guarantee that critically needed services will be provided in the years to come. Persons are encouraged to remember this fund as they do their Estate Planning.
Contact Gail Henson at ghenson@cvhnc.org or  (828) 695-2508 for information on how to donate.
Acknowledgements
CVH would like to express sincere gratitude and appreciation to The Kate B Reynolds Foundation, The Duke Endowment, E. Rhodes and Leona B. Carpenter Foundation, The Cannon Foundation, The George Foundation, Hickory Community Relations Council, The Rotary Club of Catawba Valley, The Community Foundation of Burke County, Second Harvest Food Bank and Sisters of Mercy for their support and dedication to our agency.