Chronic Conditions Care
At Catawba Valley Healthcare, our providers address chronic medical conditions with attention to detail and careful listening. We begin with a review of your medical history, conduct a comprehensive exam, and obtain any necessary testing. We may send you to a specialist for further diagnostic examination and testing.
We offer you individualized care management that may involve interfacing with your needed specialists with your input and needs carefully considered.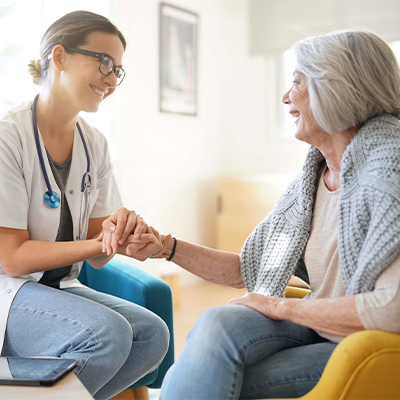 Catawba Valley Healthcare provides treatment for many chronic conditions, including:
All chronic diseases require regular monitoring to prevent conditions from progressing to more dangerous, and in some cases, life-threatening levels. Some chronic conditions require much more monitoring than others. Still, all chronic diseases require an integrated approach in which a patient feels fully supported by a strong team of medical experts who can address both their medical and mental health care needs.
At Catawba Valley Healthcare, we take the importance of an integrated care approach to chronic medical diseases very seriously. We have created an integrated care model that provides a holistic approach to all of our patients to ensure that we are addressing both physical and mental health issues simultaneously, as both are critical to the overall health and wellbeing of our patients. 
Our providers in both Primary Care and Behavioral Health work closely together when appropriate to coordinate care efforts to achieve optimal results. 
The most important action with a chronic condition is proper diagnosis and early intervention. Taking action early will also help you understand, address, and adapt to the many and various effects of a chronic illness.
Once you are diagnosed with a chronic condition, you need to work closely with your medical team. Make sure you attend all scheduled appointments and alert your providers when something is not going well. 
In most cases, chronic conditions can affect every aspect of an individual's life, including physical and mental health, family, finances, social life, and work life. 
Learning to manage stress and any pain associated with your condition is critical. This may include taking pain medication, undergoing physical therapies, and seeing a professional for guidance on maintaining a positive emotional outlook despite hardships in dealing with your disease. 
Our providers at Catawba Valley Healthcare are here to help you manage all of these aspects of chronic disease.
Call us at (828) 695-5900.