Mental Health Services
The brain is the powerhouse of our bodies. It drives our other organ systems. This vital organ also controls your moods, emotions, behaviors, decision-making, and more. And like your heart, kidneys, or liver, your brain needs to be cared for, evaluated, and treated with the same attention your other organs receive. 
At Catawba Valley Healthcare, we do not separate your mind from your body. We strive to eliminate any and all fear, shame, embarrassment, or misconceptions that individuals may feel in seeking health care for their brain/mental health. There should never be any stigma around caring for this essential organ.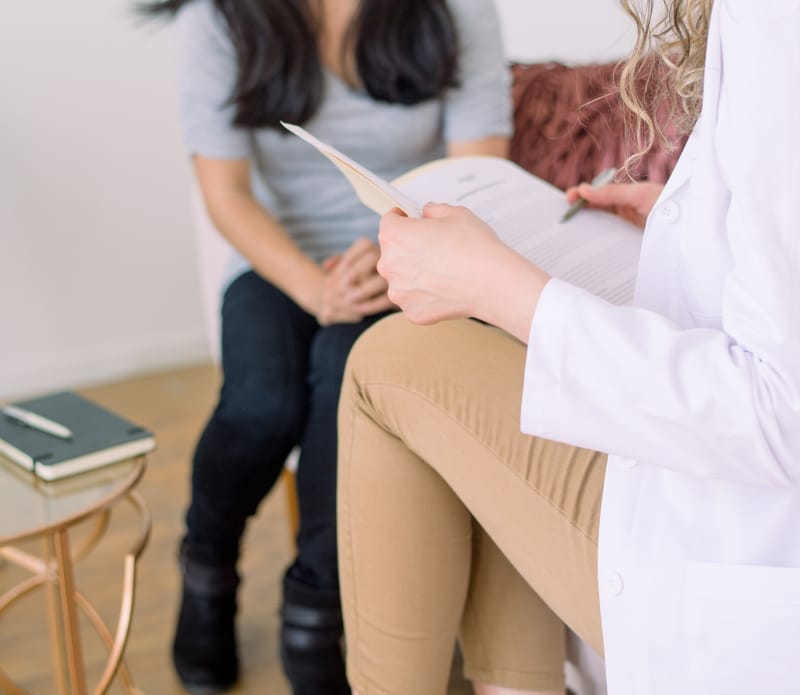 Catawba Valley Healthcare offers a wide range of brain/mental health services. Our team of professionals includes Primary Care providers, MD-Psychiatrists, Nurse Practitioners, Physician Assistants, Masters Level Psychologists, Licensed Behavioral Health Therapists, Licensed Clinical Addiction Specialists (LCAS), and Registered Nurses, and Licensed Clinical Social Workers. Together, our providers offer a wide range of brain health services, including: 
Click on the links above to learn about the details of all our services.
Our therapists and prescribers offer virtual appointments and in-clinic appointments at the following locations: 
Hickory Location:
327 1st Avenue NW
Hickory, NC 28601
Phone: (828) 695-5900
Fax:  828-695-4256
Hours of operation: 8:00 to 5:00 p.m., Monday – Friday.
Morganton Location:
301 East Meeting Street, Suite 104
Morganton, NC 28655
Phone: (828) 624-1900
Fax: (828) 398-4147
Hours of operation: 8:00 to 5:00 p.m., Monday – Friday. 
People in today's ever-changing, challenging world know that it takes proactive steps to achieve and maintain mental health. We are here to listen and provide care. We look forward to helping you or your loved ones with all of your brain health needs. Call us today.