Jail Services
Catawba Valley Healthcare operates a Jail Services program that provides behavioral health assessments and substance use treatment services in Burke, Catawba, and Lincoln counties, including:  
Pre-Trial Diversion

Clinical Services while incarcerated

Re-Entry Services, including transitional housing upon release
Our Catawba Valley Healthcare professionals work closely with Burke and Catawba county officials who support and follow Law Enforcement Assisted Diversion (LEAD).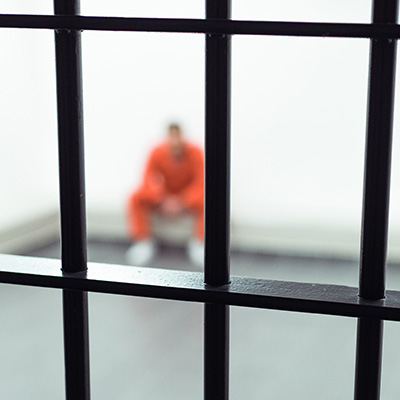 LEAD (Law Enforcement Assisted Diversion)
LEAD is a harm reduction approach that seeks to reduce criminal behavior, improve lives, and improve public safety by connecting low-level drug offenders with treatment, social services, and other community resources. 
In addition, LEAD saves local and state taxpayers money by eliminating the expenses that add up when a low-level drug offender goes through the costly criminal justice process. These demonstrated savings can be put to better use, making the reduction in future criminal behavior not only a social benefit but an economic one as well.  
For more information on LEAD, contact Tiffany Randazza: Tirandazza@cvhnc.org.
Pre-Trial Diversion
CVH's Pre-Trial Diversion Specialists work closely with the judicial system, district attorneys, and judges to identify and assist individuals currently in jail awaiting trial who struggle with substance misuse. Working together, we try to get as many qualified individuals into residential treatment programs instead of having them serve their pre-trial period in jail.
Clinical Services While Incarcerated
The Jail Services Program provides mental health and brain illness assessments, as well as substance use treatment services in the Burke, Lincoln, and Catawba County jails.
This voluntary treatment service follows a nationally recognized, structurally integrated mental health, brain illness, and substance use curriculum.
Re-Entry Services
Program staff here at Catawba Valley Healthcare also provide follow-up services with returning citizens after their release. These services might include transportation to mental health and substance use treatment appointments and linkage to other resources in the community to promote successful community reintegration, including possible transitional housing options. 
The overall goals of the Jail Services Program are to: 
Decrease brain illness and substance use symptoms of individuals during incarceration

Decrease the rate of recidivism for those individuals participating in treatment programs and services
Catawba Valley Healthcare is proud of our relationships and coordinated work efforts with professionals in Burke, Catawba, and Lincoln counties.
Contact our Jail Services Coordinator for further information about our jail services via email: Tirandazza@cvhnc.org.