Men's Health
Men's healthcare at Catawba Valley Healthcare includes annual Well-Men exams, acute and chronic primary care, and mental health care. 
Catawba Valley Healthcare providers treat the whole person- body and mind-and believe in a preventive and proactive approach to medicine. Our care is given with your unique needs and privacy in mind.
Our comprehensive health care services for men and women cover a wide range of acute and chronic medical conditions which can be found here on our primary care services page.
In addition to the medical conditions listed on our primary care page, we focus on these needs that are unique to our male patients: 
Men's wellness exams 

Prostate, penis, and testicular health

Attention to blood pressure and cholesterol readings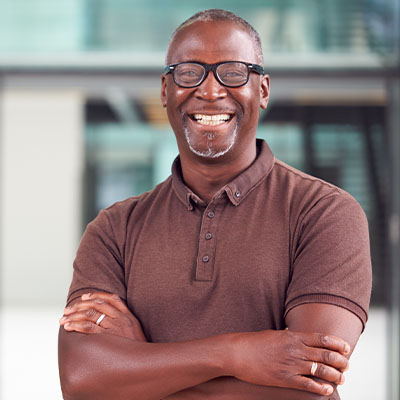 Well-Male Exams
Annual exams for men, also known as adult well-male exams or male wellness exams, are designed to check overall health. Annual well exams are an essential part of our preventive medicine approach, a commitment to staying in close touch with our patients to remain çurrent on the status of your health and detect health issues early. 
How to Prepare for a Well-Male Exam
Annual adult well-male exams typically begin with the following: 
Medical history updates

. These updates include your and your family's medical history, including disease history and any family or personal substance addiction issues. Your provider will also review and make a note of all medications or supplements you have been, or are currently, taking regularly. Your lifestyle habits will be updated, including exercise, alcohol consumption, and any drug use. You should also mention any health concerns you might have at this time.

Heart and lung exam

. Your provider will use a stethoscope to listen to your heartbeat and breathing to note any abnormalities.

Head, neck, throat, and abdominal exam

. Your provider will use their hands to check for any sensitivities or abnormalities and will likely hold your tongue or use a tongue depressor to examine the inside of your mouth and throat.

Neurological exam.

Your provider will likely hit your knee with a small mallet to check your reflexes, and you may be asked to push or pull using your hands and feet to check for strength and balance.

Skin exam

. While not as thorough as an exam by a dermatologist, your provider will look over your body for any abnormal moles, rashes, lesions, or spots on your skin.

Lab work

. Your provider may order blood samples to check your cholesterol, blood sugars, lipids, or vitamin D level, among other needed readings.
All of the exams and tests above provide an overall picture of your health and are typically part of the annual exam for both men (and women). If your provider discovers any irregularities, they will follow up on them immediately or refer you to the appropriate specialist. 
Males can expect attention to some of the following additional issues during their wellness exams:
Lipid screening

for men 40 to 75 years of age

Testicular exam

to detect any lumps, tenderness, or changes in size that could indicate a cancerous growth

Hernia exam

to check for any weakness in the abdominal wall between the intestines and the scrotum
Penis exam

to detect any warts or ulcers, signs of sexually transmitted infections
HIV screening

for individuals at risk for HIV (human immunodeficiency virus) 

One-time screening ultrasonography

for detection of abdominal aortic aneurysm is recommended for men 65 to 75 years who have ever smoked

Prostate-Specific Antigen (PSA) screening

for prostate cancer in men 55 to 69 years should be decided jointly by the provider and patient 

Diabetes mellitus screening

for men 40-70 years who are overweight or obese

Lung cancer screening

is recommended in men 55-80 who have at least a 30-pack-a-year smoking history and currently smoke or have quit within the past 15 years
Our providers also screen for and address the top threats to men's health.
The greatest causes of death in the male U.S. population are:
Heart disease

Cancer

Unintentional injuries

Chronic lower respiratory disease

Stroke
The good news is that by making a few lifestyle changes, you can significantly lower your risk of these top causes of death.

Take charge of your health by making these lifestyle choices: 
Don't smoke.

If you do, work with your provider who can help you quit. Avoid, as best you, exposure to secondhand smoke, air pollution, and airborne chemicals.

Eat a healthy diet.

Emphasize vegetables, fruits, high-fiber foods, whole grains, and lean protein sources, such as fish. Limit foods high in trans fats and foods with added sugar and sodium, particularly processed and packaged foods, as much as possible to decrease your risk of heart disease. Trans fat, considered the worst type of fat, raises your "bad" cholesterol and lowers your "good" cholesterol. Manufactured forms of trans fat (partially hydrogenated oil) can be found in baked goods, shortening, frozen pizza, rolls and biscuits, and fried foods, to name a few.  

Maintain a healthy weight.

Lose excess pounds and keep them off to lower your risk of heart disease and various types of cancers. 

Exercise regularly.

Exercise can help you control weight, lower the risk of heart disease and stroke, and possibly lower the risk of certain types of cancer. Choose activities you enjoy. All physical activity benefits your health.

Limit alcohol intake.

If you drink alcohol, only do so in moderation. Up to two drinks a day if you are 65 years or younger, and only one drink a day if you are older than 65. The risk of various types of cancer, such as liver cancer, appears to increase with the amount of alcohol you drink as well as the length of time you have been a regular drinker. Too much alcohol can also raise your blood pressure and increase your risk of heart attack and stroke.

Manage stress.

If you constantly feel on edge or under pressure, examine your lifestyle habits, take steps to reduce stress to protect your immune system, and learn new techniques of dealing with stress in the healthiest ways possible.

Drive carefully

. Motor vehicle accidents are another common cause of death among men. Always wear your seat belt, follow the speed limit, never drive under the influence of alcohol or any other substances, and do not drive distracted or while sleepy.

Don't hesitate to visit with your provider

. Don't wait to see your provider until something is seriously wrong. Your provider can be your best ally for maintaining health and preventing or managing disease.
At Catawba Valley Healthcare, we encourage all our patients to have annual wellness visits with a primary care provider. By becoming an established patient in our medical practice, you ensure you have a provider who knows your medical history, can monitor your health on an ongoing basis, and be here for you in times of immediate need.  Call us at (828) 695-5900.